Smithsonian American Art Museum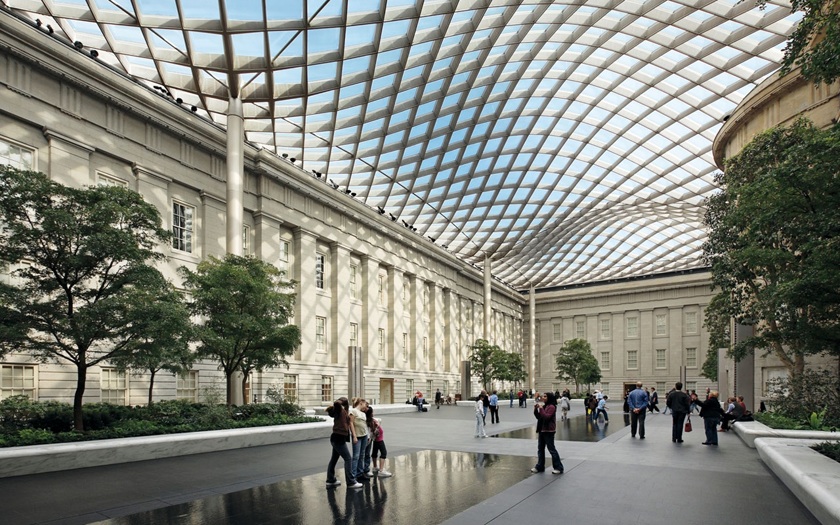 I consider the Smithsonian American Art Museum to be the finest museum in Washington, DC and it is truly inspiring. The former National Portrait Gallery has become more about American accomplishment, ingenuity, art and design. The original Patent Building (c.1850) has been entirely renovated to showcase the beauty of its interior architecture and complement the pre-existing design with new elements. From the floor plan itself, to the materials used in the original construction, to the unexpected colors of the gallery walls, the interior alone provides inspiration for any living space. A waved glass and steel enclosure creates the Kogod Courtyard, a calm and innovative space for quiet inspiration. Allow an entire day to see it all.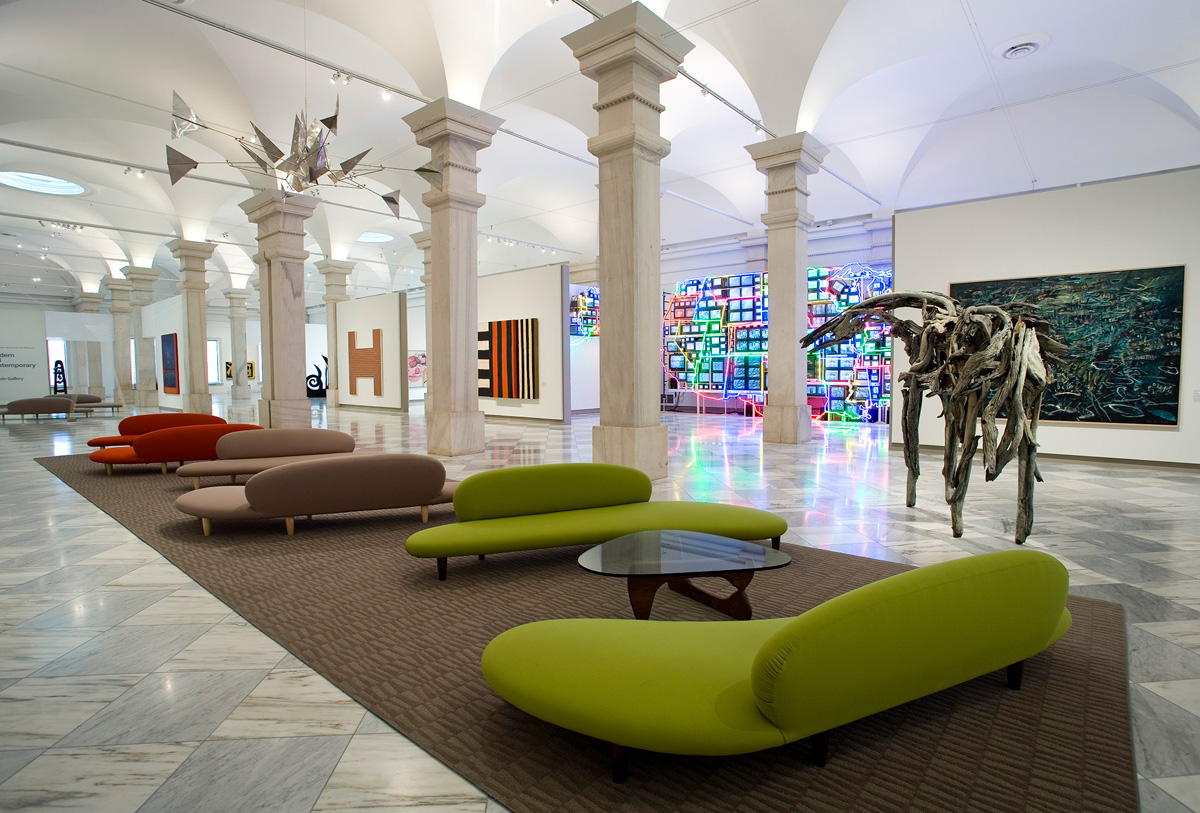 Beyond the museum's structure lies an impressive and diverse collection of American art. Every type of art is represented and provides a real feast for the eyes and mind. If you are interested in acquiring art for your home, browsing through the galleries is an enjoyable way to hone your preferences and broaden your understanding of American art movements that influence the work that is being created today.
For a wealth of information about the SAAM, visit their website at http://americanart.si.edu.
---
MORE INSPIRATIONS